Tall Poly Walking Boot with Air Liner for Ankle Fracture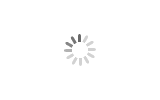 Tall Poly Walking Boot with Air Liner for Ankle Fracture
Huakang Ortho

Xiamen, Fujian, China

30-45 days

Twelve 40' containers per month
Air Orthopedic Integrity Fracture Walker Boot/ Air foam walker
Color: Black
Customized Service: Accepted
Business type: OEM & ODM, Manufacturer, Factory
Certification: MDR CE, FDA, ISO13485
MOQ: 1000 pcs( for reference)
Sample: Available
Port: Xiamen
Size: XS,S,M,L,XL
No: WK024-B
Product Details:
Indications:
For stress fractures, post op recovery, ankle sprains, soft tissue injuries, bunions

Reduce pain, swelling and edema of the injured foot

Speeding up the recovery process

For postoperative use, metatarsal breaks, Lisfranc injuries, broken foot, Achilles tendonitis
Features:
Open design at the toe for ventilation


Can be worn by both left and right foot

Air bag to pressurize the affected area for easy recovery

Rocker bottom material sole is more anti-slip and wear-resistant


Velcro design can be adjusted to the most suitable size


Both sides of the plastic parts with perforated design to increase support and breathability



Packaging Details:
PE bags of 3 types: zipper bag, seal bag, self-adhesive bag
High quality cartons: 63*42*48cm or 57*36*42cm, other sizes can be customized
White box & Color box are customizable with extra charge
All the details of the package can be customized
More information, please contact: sales4@huakangortho.com
Packaging cartons:

FAQ:
What is a walker boot used for?
A walking boot is a medical shoe used to protect the foot and ankle after an injury or surgery. Walking boots can be used for broken bones, tendon injuries, and severe sprains. Walking boots help keep the foot stable so that it can heal. They can be used in place of bulky casts.
How long should you wear a walker boot?
Your doctor will recommend that you wear the boot for 1 to 6 weeks. This is largely based on the injury.